Phần 1.
Tổng quan mạng kết nối trên xe ô tô
Khái quát chung về mạng kết nối trên xe ô tô.
Nền tảng của mạng kết nối và lợi ích của nó.
Thông tin chính của một thông tin (data frame).
Module 2.
Network Control Relations
Phân biệt giữa thông điệp và tín hiệu ( Message and Signal ).
Quá trình chuyền tải thông điệp của mỗi bộ điều khiển trong mạng.
Dựa vào sơ đồ mạch điện, các bạn hãy tạo ra lược đồ CAN.
Module 3.
Network Error Management
Liệt kê và mô tả các loại lỗi CAN.
Be able to estimate the source of failure for the DTC generated for each CAN controller.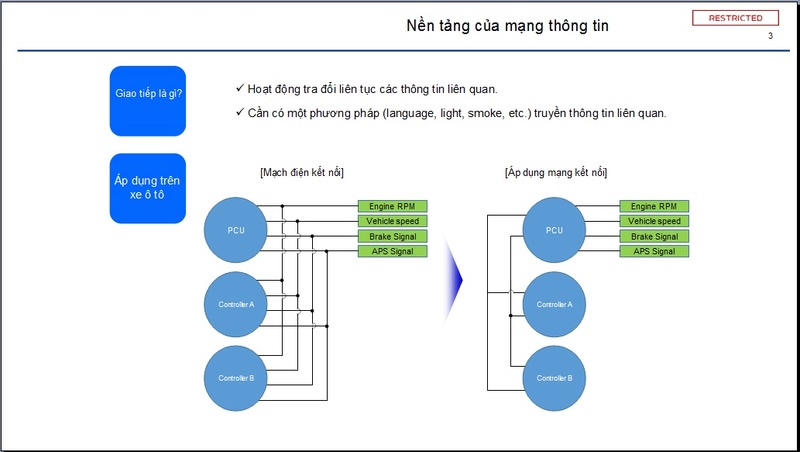 Only registered and activated users can see links!
[06] Tài liệu đào tạo Hyundai Thành Công Việt Nam - Tài liệu về mạng CAN - Diagnosis of Communication System